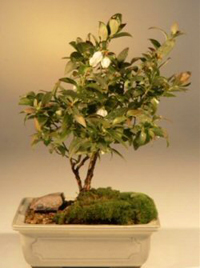 Top Hat Blueberry Bonsai Tree, scientific name Vaccinium corymbosum, is a deciduous shrub with interesting fall foliage, showy white flowers and edible tasty berries.
It is a hardy tree that needs to be grown outdoors.
Buy Top Hat Blueberry Bonsai – $39.95
Additional Information
Family: Ericaceae
Scientific name: Vaccinium corymbosum
Common Names: Top Hat Blueberry, Highbush Blueberry, Common Blueberry, Tall Blueberry.
Origin: Native to eastern North America, growing from Nova Scotia and Ontario south to Alabama, and west to Wisconsin.