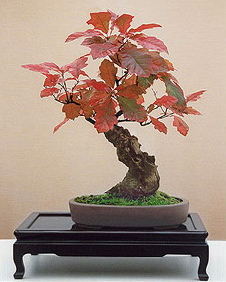 Pin Oak Bonsai Tree, scientific name Quercus palustris, is a deciduous tree with a unique crown in that its bottom branches point downward.
It has medium gray, lightly furrowed bark and dark green foliage that has attractive red-brown fall color. This hardy tree needs to be grown outdoors.
Buy Pin Oak Bonsai – $79.95
Additional Information
Family: Fagaceae
Scientific name: Quercus palustris
Common Names: Pin Oak, Swamp Oak, Water Oak, Swamp Spanish Oak, Spanish Oak.
Origin: Native to eastern North America, mainly in the eastern United States.